YESCarolina Recognizes Paul Hulsey
This Thanksgiving YESCarolina thanked Paul Hulsey, read below.

WE'D LIKE TO RECOGNIZE & THANK ONE OF OUR MOST LOYAL SUPPORTERS, A CHAMPION OF YESCAROLINA'S MISSION, SINCE OUR FOUNDING.
2018 SOUTH CAROLINA STUDENT ENTREPRENEUR OF THE YEAR AWARDS SPONSORED BY PHILANTHROPIST PAUL HULSEY (LEFT).
THANK YOU, PAUL HULSEY!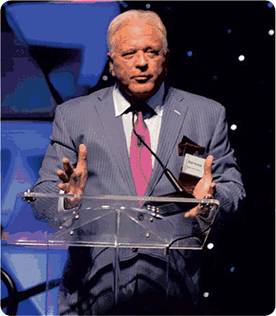 Paul Hulsey's steady hand and huge heart has helped shape YEScarolina into the organization it is today. Since its founding over 20,000 students have been taught entrepreneurship; these are students who have been inspired to push farther, dream bigger, and even changed their lives as a direct result of the YEScarolina curriculum. Paul Hulsey has been a constant in the organization from the beginning.
Many of the stories, successes, and life changing testimonials would not be possible without the commitment, passion, and genuine love for YEScarolina Paul Hulsey has shown. One way to thank someone who has given so much to so many is to honor them by helping others for generations to come.
THE PAUL HULSEY YOUTH SCHOLARSHIP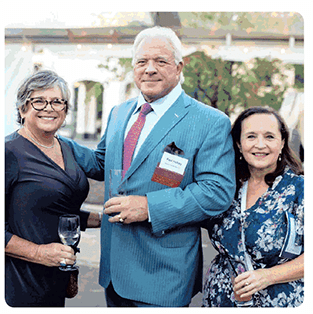 It is with extreme excitement that YEScarolina announces The Paul Hulsey Youth Scholarship to be awarded to a male or female in the state of South Carolina who shows characteristics of Paul's big heart, tireless work ethic, and positive attitude no matter the circumstances. Paul credits those traits, among others, for helping him get through challenges during his childhood. YEScarolina is thankful for Paul's loyalty, heart, and passion. We hope this award in some way shows our appreciation!
-Teachers, Students, Alumni, Donors, and Past & Present Board members
Happy Holidays from all of us at YEScarolina!
YESCAROLINA IS FUNDED SOLELY BY PRIVATE DONATIONS AND IS A SOICS ORGANIZATION. DONATIONS ARE TAX DEDUCTIBLE AND CAN BE MADE ONLINE AT YESCAROLINA.COM OR MAIL DONATIONS TO 171 CHURCH STREET, SUITE 212, CHARLESTON, SC 29401. EMAIL [email protected] OR CALL 843.805.4901.