PARTNER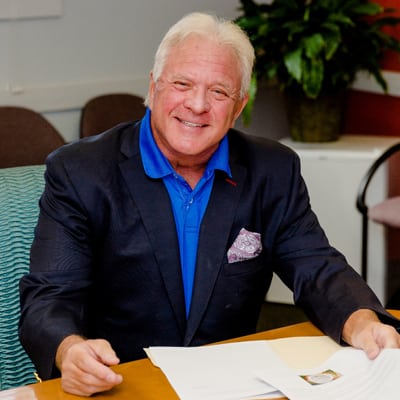 Paul H. Hulsey is a 1976 graduate of Washburn University School of Law and is admitted by examination to the bars of Kansas (1976) South Carolina (1990), and the United States District Court of Puerto Rico (1998). Mr. Hulsey is fluent in Spanish.
Principal Paul H. Hulsey is a trial lawyer with 45 years of civil jury trial experience. He has tried over 70 complex civil jury trials. He has appeared as counsel of record in 35 states and federal districts as well as Puerto Rico, and has tried multiple cases to verdict in eight (8) states and Puerto Rico.
Mr. Hulsey specializes in the trial of cases involving multiple parties, complex litigation, and class actions. His litigation experience includes a special emphasis on the Racketeer Influenced Corrupt Organizations Act (RICO), as well as medical devices and pharmaceuticals. He has handled to successful resolution numerous cases based upon the RICO act and is one of the few trial lawyers in the country to have tried to verdict a class action based upon the RICO Act.
He assisted in the development of the RICO allegations in the national tobacco class action brought by the Attorneys General of 35 states against the Tobacco Industry. In this regard, he:
Worked personally with Professor G. Robert Blakey, the author of 18 USCA § 1964 (the RICO Act), to develop and successfully survive 12(b)(6) motions during the tobacco litigation.
Was lead counsel responsible for the development and successful resolution of the Puerto Rico tobacco case where the RICO allegations were the only basis for Federal jurisdiction. He settled the case, with the assistance of his partner, Cherie Durand for $2.2 billion.
Other significant litigation involving the RICO Act includes:
Oil Chemical and Atomic Workers (OCAW) v. American Home Products (AHP), United States District of Puerto Rico, 1993. Class action on behalf of OCAW against AHP and others based upon violation of the Civil RICO Act and Section 936 of the Internal Revenue Code. He and his co-counsel settled this case one week before trial in excess of $25 million.
Bonilla v. Volvo and Trebol Motors, United States District Court of Puerto Rico, 1996. Class action on behalf of Puerto Rican consumers against Volvo of Sweden and Trebol Motors for violation of civil RICO in the marketing and sale of automobiles. The jury returned a verdict of $43 million, trebled to $129 million. Mr. Hulsey also proved Volvo's conduct was unethical from a business standpoint through the testimony of a business ethicist, Dr. Thomas Donaldson.
FAC v. COSVI, United States District Court of Puerto Rico, 2002. Civil case brought against Cooperativa de Seguros de Vida based upon violation of civil RICO in the processing of federal Medicare claims as fiscal intermediary for the United States government. The case was settled during trial in excess of seven figures.
In addition to the above litigation, Mr. Hulsey has settled millions in RICO claims without the necessity of extensive litigation.
National Litigation Experience
Mr. Hulsey's career has been defined by an ability to try cases to successful jury verdict in a wide geographical variety of state and Federal jurisdictions. Beginning in the 1980's, he was a senior litigating partner who played a critical role in the formation and implementation of the Johns Manville Asbestos Trust, as well as those of other asbestos manufacturing companies. These "evergreen" trusts, which have already paid billions of dollars, are still providing billions of dollars to asbestos victims up to the present day. He has also participated in litigation involving FenPhen, Dalkon Shield, Breast Implant, L-Tryptophan, and the Bausch and Lomb ReNu litigation.
Some highlights of his experience include:
The first toxic tort (asbestos) verdict in the State of Kansas.
The highest asbestos-related cancer verdict at the time in the United States, Menne v. Fiberboard, $2.5 million, (USDC KS) 1986.
Only jury trial ever held in U. S. Bankruptcy Court (Kansas), Boles & Barrow v. John Deere, et al., $150,000 verdict, 1983.
Throughout his career, he has obtained from time to time the largest toxic tort verdict in Kansas, Missouri, Illinois and West Virginia.
The largest punitive damage award at the time in Illinois, Hefner v. Owens Corning Fiberglas, (1997), $3.5 million actual, $10 million punitive.
He obtained the largest personal injury verdict in the history of Puerto Rico, Rivera v. Pepsi Cola2 (2000) ($10,000,000).
He obtained the largest toxic tort verdict involving household exposure to asbestos in West Virginia, Cox v. Dupont - $6.5 million (2001).
He has obtained at least one multi-million dollar verdict in each jurisdiction where he has tried cases.
Throughout his career, he has obtained over $175 million in jury verdicts for his clients.
Complex Litigation
Mr. Hulsey has specialized in the trial and settlement of complex litigation involving multiple plaintiffs and defendants. He has successfully tried to verdict over 20 jury trials involving multiple plaintiffs and defendants in toxic and environmental litigation.
Mr. Hulsey was lead trial counsel in the first class action brought to trial for medical monitoring against the Tobacco Industry, Blankenship v. Phillip Morris (WV 2000). He represented all the citizens of the State of West Virginia.
Mr. Hulsey was lead trial counsel (and lead negotiator) in the consolidation of all pending asbestos cases (8,000+) ordered by the Supreme Court of the State of West Virginia, obtaining a jury verdict of liability (premises liability - invitee non-employee cases) against Union Carbide Corp. (2002) as well as a punitive damage multiplier of three (the actual damages of every plaintiff's case to be multiplied by three).  During the same trial, the first ever verdict was obtained finding Union Carbide's Calidria asbestos product caused disease.
Based upon strategy he employed at trial in successfully proving that Carbide acted intentionally and recklessly, the trial court entered a verdict against Carbide for all employee cases to be tried in the future against Union Carbide.
In addition to his trial experience, Mr. Hulsey has successfully resolved through negotiations more than $200 million in claims for his clients. Among other matters, he was lead negotiator:
For co-counsel representing over 4,000 claimants in the West Virginia Consolidated Asbestos Litigation styled In Re Mon Mass III (1996).
For the government of Puerto Rico in Rossello v. Brown & Williamson Tobacco Corp., et al., which was settled for $2.3 billion. (1997)
West Virginia Mass Consolidation - premises and personal injury cases. He negotiated for co-counsel who represented over 8,000 plaintiffs against 200 defendants. (2002)
Professional Experience
Mr. Hulsey has authored over 20 scholarly articles and is in demand as a lecturer, teacher and speaker in the area of trial techniques and complex litigation. His teaching experience includes:
Adjunct Professor, Washburn Undergraduate and Washburn Law School (1979-1982), Legal Research and Writing; Trial Techniques
Instructor, National Institute of Trial Advocacy (1980-1986)
Representative Guest Lecturer (Toxic Torts), Environmental Law, Tulane School of Law.
Representative Guest Lecturer (Toxic Torts), University of Puerto Rico School of Law.
Representative presentations include:
"The American System of Justice - Corporate Liability at Home for Misconduct Abroad," High Court of Andhra Pradesh, India.
Featured speaker, Arkansas Bar Association, "How to Win Million Dollar Verdicts" - Half day seminar presentation.
Joint Georgia-South Carolina Trial Lawyers Association Annual Auto Torts Seminar, "Demonstrative Evidence - Using Computer Simulations to Prove the Difficult Case."
Kansas Trial Lawyers Association 50th Anniversary Crown Center Seminar - "Accident Reconstruction Through Computer Simulation - Use of Demonstrative Evidence - Psychology of Closing Arguments - Closing Arguments in Death Cases" - Half day seminar presentation.
"Demonstrative Evidence in Toxic Litigation," Joint Puerto Rico Law School/Federal Bar seminar.
Kansas Trial Lawyers Crown Center Seminar, "Effective Use of RICO Act to Maximize Damages."
Mr. Hulsey is an Alumni Fellow, Washburn Law School, 2001. He enjoys the distinction of being the only trial lawyer to receive this prestigious award.
Mr. Hulsey is a Member Emeritus and past Chairman of the Advisory Board of the Medical University of South Carolina Children's Hospital; funding donor, Executive Board Member Emeritus and Special Counsel to YESCarolina, an organization that certifies high school teachers throughout the State to teach entrepreneurship to high school students in order to better prepare them to compete in the business world; and Honorary Chairman of 2008 Chef's Feast (fundraiser to benefit the Kids' Café for the Lowcountry Food Bank). Mr. Hulsey is also a licensed pilot, holding multi-engine and instrument ratings.
Litigation Consultation
Mr. Hulsey speaks Spanish and, along with his partner, has enjoyed a consulting relationship in the area of complex litigation, pharmaceutical and medical device litigation, personal injury, toxic torts and environmental concerns for both governmental and private commercial entities in the following countries:
Puerto Rico
Mexico
Venezuela
Costa Rica
Chile
Brazil
Argentina