PARTNER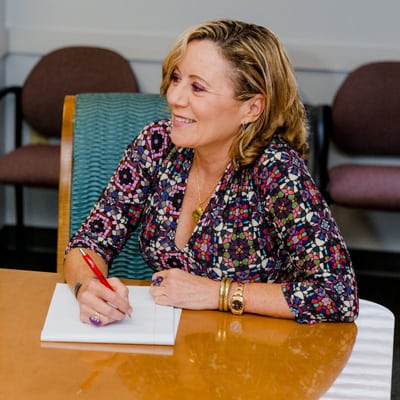 Cherie K. Dibbell Durand is a partner in Hulsey Law Group, LLC in Charleston, South Carolina. Ms. Durand is fluent in Spanish, has traveled extensively and has a special interest in and appreciation of Latin America, particularly Puerto Rico.
Ms. Durand is a graduate of Dartmouth College (A.B.,1985), where she majored in history with a focus on Spanish, Russian and U.S. foreign policy. She also completed a semester's course of study in Spanish, history, art history and political science at the University of Salamanca in Salamanca, Spain (1984). During college, Ms. Durand spent time living and working in Guayaquil, Ecuador as an elementary school teacher and translator for Interplast, a charity medical group. After college, she returned to Ecuador to work again as a translator for Interplast and for Diane Sawyer with CBS 60 Minutes. Upon her return to the United States, she elected to pursue a career in law and attended law school at the University of Virginia, receiving her J.D. in 1990.
Ms. Durand has twenty-eight years of litigation experience serving as trial counsel for both the defense and plaintiffs in complex civil litigation, medical malpractice defense, civil RICO and other commercial litigation, often dedicated to litigation in Puerto Rico. She has participated in a variety of cases from state entity tobacco civil RICO actions on behalf of Puerto Rico, Oklahoma, Massachusetts, Hawaii and Washington state, to personal injury, pharmaceutical and medical device cases, class action matters, as well as developing foreign cases against Ford and Firestone to be tried in the United States, including cases from Venezuela and Mexico.
Ms. Durand came to South Carolina from San Juan, Puerto Rico where she had worked as the primary local counsel in the Commonwealth of Puerto Rico's Attorney General action against the tobacco industry, Rossello v. Brown and Williamson Tobacco Corp. et al. In addition to taking on the case against the tobacco industry, she practiced law for two and one half years in Puerto Rico, specializing in civil rights litigation, employment discrimination, product liability litigation, medical malpractice defense, personal injury, appellate practice before the First Circuit and other commercial litigation. She is admitted by examination to the United States District Court for the District of Puerto Rico. Prior to living and working in Puerto Rico, she practiced as a litigator in northern Virginia, where she is a member of the bar, and in the District of Columbia, focusing primarily on health-care-related litigation.
Ms. Durand specializes in civil RICO, medical device and pharmaceutical cases, personal injury, toxic torts, international litigation, and health care fraud.